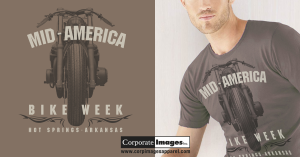 Art Requirements
The Basics: There are two types of computer art: Vector also called Postscript and Raster also called Bitmap.
Notes from the President:
Whatever your industry, we can create and perfect your image.We can typically work almost any type of art file, including designs that are drawn by hand. The information below is intended for the graphic design expert or professional. Do not worry if you feel overwhelmed. We can can do the work for you.
Vector art is done in a drawing or art program with lines, curves and shapes. Vector art can be enlarged or reduced infinitely without loss of detail or degradation in quality. This art is often used for company logos, clip art, technical illustrations, and type. It can also be used for complex beautiful designs as well. Vector art is the preferred way to send art. Below are the vector-based file formats and versions we prefer.
.ai: Adobe Illustrator native format version 11 or earlier
.fh11: FreeHand native format version MX or earlier
.fla: Flash file
.swf: Flash movie
.wmf: Windows meta file
.svg: Scalable vector graphic
.pdf: Portable document file
.eps: Regardless of the program used to create vector art, most of them will export to eps.
Note: Include the fonts used in the creation of your design OR convert them to outlines or paths within your document. If you are including the fonts, they must be True Type (.ttf). All ink color specified should be Pantone spot colors, unless it is a four color process (also known as "process") job. We use a PMS matching system specifically designed for the garment screenprinting industry.Raster art is done in photographic or painting programs, digital camera's and scanners and is created with pixels. The resolution setting will dictate the maximum size at which the artwork can be used. This size will also vary depending on whether the raster artwork will be used in offset printing or screen printing, as well as what that artwork is to be printed on. The artwork cannot be enlarged past the maximum size allowed by its resolution without loss of quality and visible degradation.
Raster art with any more than one color is by default a process job. If the artwork is a graphic image (a logo, or simple graphic design) it will normally have to be redrawn for screen printing. We will let you know if there are additional art charges involved. Multi-color art and photos should be limited to light colored shirts. If the artwork is to be printed on black or dark shirts, there is additional prep work involve. Again, we will advise you of any additional art charges. The following are the raster image formats we can accept:
.psd: Photoshop native format, any version

.tiff: TIFF or TIF Tagged Image File Format

.tga: Targa

.pxr: Pixar

.sct: ScitexCT

.png: Portable Network Graphic

.bmp: Bitmap

.jpg: JPEG – There are special considerations if supplying artwork in JPEG format. The artwork must meet the resolution requirements listed below, and must also be saved as a high-quality jpg. (usually a 10 or 12 setting in the software). If the artwork has already been saved at a lower quality, or shows the visible signs of low-quality compression, the quality of your printed product will suffer greatly, and it may not be usable for printing. We are able to re-work art as required for a high quality print.
Please note: If a piece of raster art such as a scan, photo, or other art is placed in Illustrator and saved as an Illustrator file, it is STILL raster art. This process does not automatically convert raster art to vector art. The same is true of a JPEG saved as an EPS file from Photoshop or other program – it is still a raster file, and therefore will likely require redrawing in our art department. Also, graphics designed for computer monitor viewing such as those on the internet are only 72 ppi (pixels per inch).
Resolution for raster art
Raster art that is a half-toned or tinted and toned should be scanned or created at actual size with a resolution of 150 dpi. For example, if you want your print to be 10″ x 12″, the art should be 150 dpi at 10″ x 12″. Small logos and solid graphics should be supplied at 300 dpi. Do NOT re-sample your artwork to a higher resolution to meet these requirements. If it has already been saved or created at a lower resolution, it will only get worse in quality if you try to force the resolution up. If you are unsure about the resolution of your art, our artists can evaluate and advise you accordingly. We will review the file and inform you of the details.
Acceptable Formats
CD and DVDs or email format. Email
design@corpimagesapparel.com
or mail to Corporate Images, Inc., Graphic Design Department, 1020 W. 1st Ave., Denver, CO 80223. Please compress large files as .zip format and please save files with their appropriate file name extensions on them. We are experienced with the Pantone Matching System.